Quality Instrument Repairs You Can Rely On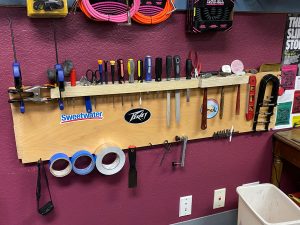 Whether it is normal wear and tear, or some kind of accident, we are confident that our expert technicians will be able to repair your instrument. No matter what the issue is, bring your instrument into Carpenter's Music World and we will get your instrument back to you in perfect working order as quickly as possible. We can even provide a loaner instrument in some cases.
Our Rental Program Was Designed With You in Mind
Students and parents on a budget will love our rental program.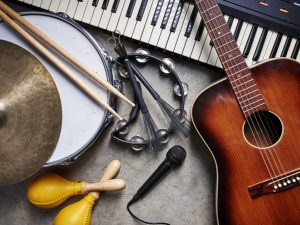 Renting can be a great way to get started with your musical journey. Have a student who can't decide between the clarinet and trombone? Trying to stay within a tight budget? Our rental program is perfect for you. You can rent only or rent-to-own. Best of all, a portion of your rental payments will apply to the purchase price of the instrument if you decide you want to switch to rent-to-own later.
We carry a wide range of band and orchestra instruments, but also have pianos and other instruments available for rent.
Piano Movers that Won't Leave a Scratch!
Moving a piano takes experience, attention to detail, strength and a gentle hand. We have staff dedicated to the safe transfer of your piano from one location to another, because we understand the value of your piano, both monetary and sentimental. Our own truck with our own equipment and our own men will ensure your piano makes the journey to its new home safely, leaving no room for error.
Expert Piano Technicians to Deliver the Sweetest Sound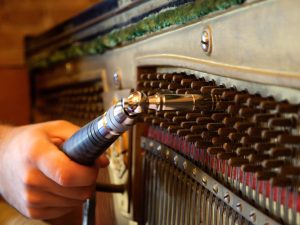 Us piano enthusiasts have all been there, you are playing your favorite tune and then all of a sudden something doesn't sound quite right. Piano tuning is an important part of piano maintenance, and our expert piano technicians can help make it an easy and affordable piece of your maintenance schedule. You will be playing chopsticks in perfect tune in no time.
There are Some Things You Cherish Forever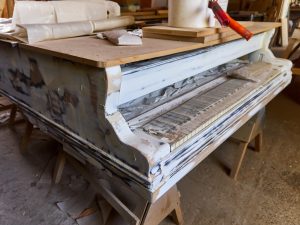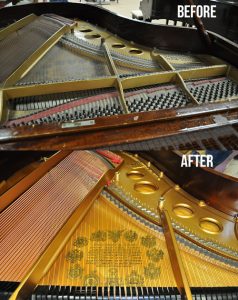 The experts at Carpenter's Music World understand that there are some things that you own that you will cherish forever. For many, that something is their piano. Memories of playing the piano with a grandparent or loved one, wanting to keep a tradition alive, needing the musical sounds of tickling the ivories throughout your home, a piano is a unique instrument with sentimental value for many. Our expert staff can restore your piano to be as good as new.
Showcase Your Musical Skills Here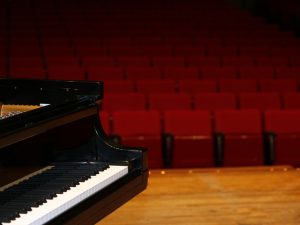 You work hard and practice every day. Now, it's time to show off. Carpenter's Music World features a unique recital hall that's perfect for your next recital.
GENEROUS SPACE
Our recital hall is spacious and can comfortably accommodate both large and small groups. You can invite your friends and family knowing they'll have a seat for the show.
The stage is large and features a full-size Yamaha concert grand. And even if you're performing with a full ensemble, we've got room for you.
ATMOSPHERE
We spent a lot of time thinking about the design of our recital hall. The colors and decor are designed to provide a professional and comfortable atmosphere. If you're making a video or taking pictures of a performer, we want them to look good.
QUALITY INSTRUMENTS
When you perform in our recital hall, you'll perform with the same piano that the professionals use. The centerpiece of our stage is a full-size concert grand that is meticulously maintained and tuned.
FEATURES
Spacious stage
Yamaha CF3 9′ Concert Grand
Two pianos available upon request
Seating Capacity up to 150
Kitchenette available
We know you've worked hard to sound good, so we've done our part to help.