Carpenter's Music World & Wendell Carpenter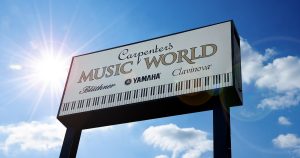 In 1966, Wendell Carpenter came to Reno to manage a troubled music store he learned from a chance encounter in a Provo, Utah hospital. When his wife Linda was in the hospital giving birth to their first child, she met a woman, also in labor, who would change the course of their lives.
Music was always a big part of Wendell Carpenter's life. At his parent's insistence, he played the accordion throughout his youth. He played so well that he took over teaching for his instructor when he was 16–an appealing option for a young man accustomed to farm work demands. His musical prowess landed him a scholarship to Ricks College in Rexburg, Idaho, where he discovered the piano.
After two years at Rick's college, Wendell served a two-year mission for The Church of Jesus Christ of Latter-Day Saints in Germany. Upon his return, he completed his college education at Brigham Young University in Provo, Utah graduating in 1965 with a B.A. in Music Education and a Minor in Language.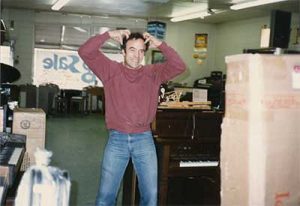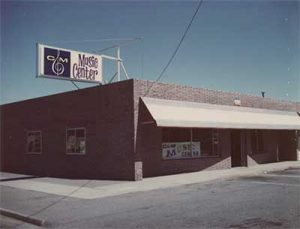 After college, Wendell worked in a Provo, Utah music store as manager of the piano department, learning the music retail business's ins and outs. It was there that a dream to own his music store was born, a goal that would come to pass remarkably and much sooner than he could have imagined. While working in the Utah store for only a few months, Wendell's wife had that predestined hospital encounter that led to Wendell being recruited by a busy property developer to manage a music store in Sparks, Nevada, an option to purchase it from the owner if things worked out.
That was in December of 1966. A year later, in January of 1968, C&M Music Center was established, a partnership between Wendell and his brother-in-law, Calvin McBride. In 1985 Wendell bought out his partner, and the store was renamed Carpenter's Music World.
For over 40 years,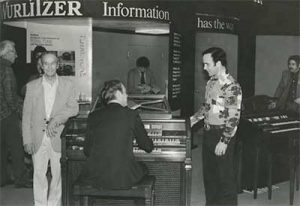 Wendell has stood at the helm of this Northern Nevada musical institution. He is selling and renting high-quality instruments, offering music instruction to students of all ages, and providing his neighbors with a place to explore and experience the world of music. With all the opportunity and joy that music has brought Wendell Carpenter, he's happy to return the favor.