Rent or Rent to Own a Piano in Reno
Did you know you can rent a piano? At Carpenter's Music World, you can rRent a piano in Reno, the right way!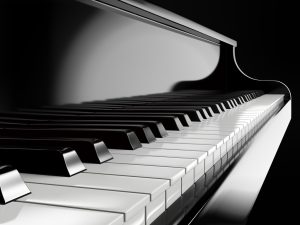 If you are looking for an easy piano rental program that is reliable and affordable, you've found the right music store. We are one of the oldest music stores in Reno, providing rental instruments, expert advice, music practice books, and more.
Rent to Own Pianos
Rent to own, rent for a price that can be easily negotiated depending on the urgency or situation, or, if you'd like to lessons and play your piano in-house, we can provide that, too.
Deposits on rental may be refunded after the rented equipment has been returned according to the terms of the rental. All rent that has been paid is not refundable. All rented equipment is the responsibility of the renter for the entirety of the rental period. Any short-term rental equipment that is returned late is subject to extra rental plus a $25 per day penalty.
Carpenter's Music World is a full-service music store in Reno, NV. We carry a full range of new and used pianos, band and orchestra instruments, guitars, sheet music and more. Our instrument rental program is perfect for budding musicians, and if you're looking for private instruction, we have excellent teachers that will help you unlock your musical potential, regardless of your current skill level!
We specialize in pianos, carrying a wide range of models from inexpensive used pianos to concert quality grands. We also have instrument rentals available for school band and orchestra programs, as well as private instruction options, no matter what age. From adults to adolescents, Carpenter's Music World will pair you with the right instructor at the right price, guaranteed.