Budget Instruments in Reno
From adults to adolescents, Carpenter's Music World will pair you with the right instructor, and the right instrument, at the right price, guaranteed.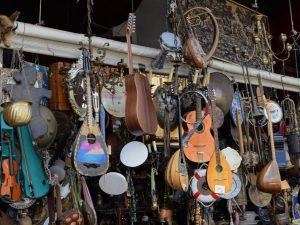 We specialize in pianos, carrying a wide range of models from inexpensively used pianos to concert quality grands. We also have instrument rentals available for school band and orchestra programs, as well as private instruction options, no matter what age.
Whether you're a budding musician who needs an instrument for school or a pianist who's saving up for the concert grand, we have a great rental program to meet your needs.
Our instrument rental program is perfect for budding musicians. If you're looking for private instruction, we have excellent teachers that will help you unlock your musical potential, regardless of your current skill level. Come in and find out why Carpenter's Music World has been serving Northern Nevada and California for 50 years!
We offer instruction for a wide range of instruments, including piano, guitar, woodwind, brass instruments and string instruments. Our teachers are professionally trained and will help you meet your personal goals.
Carpenter's can help enrich your music appreciation and unlock your musical potential through instruction on a variety of musical instruments, as well as voice. Learning to perform music can be fun and rewarding at any age. We offer instruction for all ages and all abilities, as well as budget rental instruments in Reno that are at an unbeatable price.
Renting can be a great way to get started on your musical journey. Have a student who can't decide between the clarinet and trombone? Trying to stay within a tight budget? Our rental program is perfect for you. Best of all, your rental payments accrue toward the purchase price of the instrument when you're finally ready to commit.
Don't wait! Rent from Carpenter's Music World, today.